The Closeness of Distance
Intercultural
The Distance of Closeness
Viennese, traditional Austrian
Baroque globe
The Vienna Globe Museum is home to a great many historical globes such as the one above. Friedrich Cerha travelled the globe with the eyes of an artist, stopping at some locations (such as Central Africa) with particular interest.
Image source: Jorge Royan/Wikimedia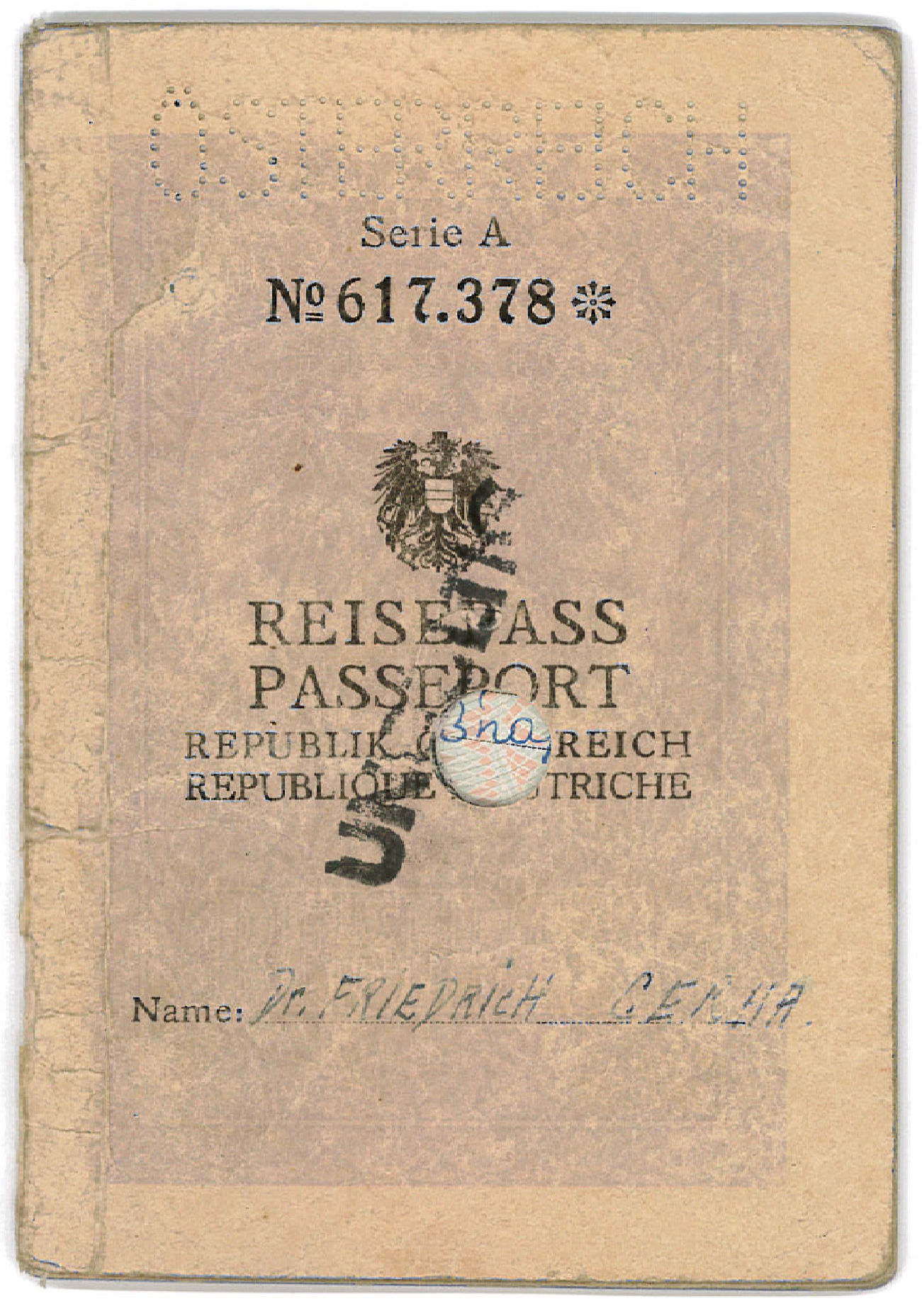 Friedrich Cerha's passport, front side
After having achieved, in my opera Baal, a linguistic world in which all my previous experiences and endeavours seem to have seamlessly merged into a multifaceted musical organism, I then became interested in an even deeper differentiation of my ideas surrounding rhythm and metre. My deep interest in non-European music—initially in the music of the African tribes south of the Sahara—that had begun around 1980 became increasingly intense and decisively promoted these ideas.
Friedrich Cerha
Schriften: ein Netzwerk, Vienna 2001, p. 258 f.
The roots of this interest in other cultures can be traced far back in the music of European art. Moriskan dances (Moorish dances) were highly popular during the Renaissance, and it was not long until the opera began presenting "exotic" settings: Jean-Philippe Rameau's opéra-ballet
Les indes galantes
plays on different continents, from Persia to Peru, and Wolfgang Amadeus Mozart's "Turkish opera",
The Abduction from the Seraglio
, are eloquent examples. The nineteenth century expanded the borders by yet another considerable step. Claude Debussy found inspiration in Javanese gamelan music, while Gustav Mahler's imagination was stimulated by audio recordings from China while working on
The Song of the Earth
.
Later, the European composers of the twentieth century were primarily interested in the structural aspects of non-European music, as was Cerha. Accordingly, he distanced himself from any mere "exotic sound stimulus". Inspiration from distant cultures began weaving its way through his music as early as the 1950s. His Rubaijat, for example, are based upon the poems of Persian polymath Omar Khayyam. In the late 1980s, Cerha immersed himself in the music of the world in a particularly diverse way, regardless if the origins were in Arabia, Africa, or Papua New Guinea. His second string quartet is dedicated to music of indigenous cultures, while the Phantasiestück in C.'s Manier connects highly diverse musical cultures using a multilayered approach.Schriften: ein Netzwerk, Vienna 2001, p. 259